Call...0113 2587220
24 Hour 07702 020 020
We offer a wide range of maintenance services for offices, schools, shops and all types of businesses etc...with a dedicated maintenance team quick to respond..
Door closers, Locks, Shelving, Office Partitions, Suspended ceilings, Shop fronts, Glazing, Door & Casings, etc.
We offer really good and competitive rates to all commercial businesses, schools, and collages, etc..and cover most areas in yorkshire. Below are just a few of the following businesses:
* Shops...
* Offices...
* Petrol stations...
* Schools...
* Pubs...
* Restaurants...
Below: Our vans...
We carry out general maintenance and contract work to domestic commercial properties, here is just a list of a few examples we do:
Shop front repairs....
re- glazing shop fronts and re- hanging aluminium doors lock replacements, counter and worktop repair or replacements etc.
security measures etc.
Office maitenance....
Door and casings repaired and serviced, new partitions replaced and repaired, Fire doors and push panic locks, door casings and arcitrave replaced, Door closers, shelving, New suspended ceilings and glass partitioning etc.
Door and casings....
We fit all types of hardwood, softwood, pvc, and aluminum, door and casings, to a wide range of domestic and commercial properties.
24 Hour glazing....
board up and reglaze service
Electrical faults and Plumbing repairs...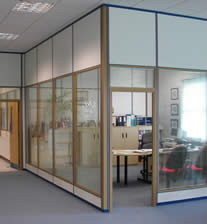 Maintainance:
We will respond to your call within 24 hours unless its a call out to a brocken window or a break in then we try to respond respond within hours..
for a emergency call out there normaly is a charge for the call out and any emergency work we do.
for non emergancy the is no charge to call out to mesure up the work...
Below: Our vans